Hi, friends! This week I got my second box from Stitch Fix (yay!), so I thought it would be fun to tell you about it! If you haven't heard of Stitch Fix, it is a personal styling company that sends you clothing right to your home! I LOVE this because I don't do much clothes shopping in my dusty Texas town and it is fun to see what someone else would pick for you! Sometimes it is something you wouldn't normally pick up, much less try on.
When you sign up, you fill out a free survey telling all about what you like and don't like so they can get a feel for your style. Are you preppy, romantic, bohemian, etc.

You also tell them your price points of what you would like to spend. To receive a shipment costs $20, but you can use the whole $20 towards an item in the box.
My first Stitch Fix was super fun! I loved the patterns and fabrics, but everything was a little too big. I reviewed each item they sent and scheduled my next shipment which came this week. I told them that I wanted some summer tops!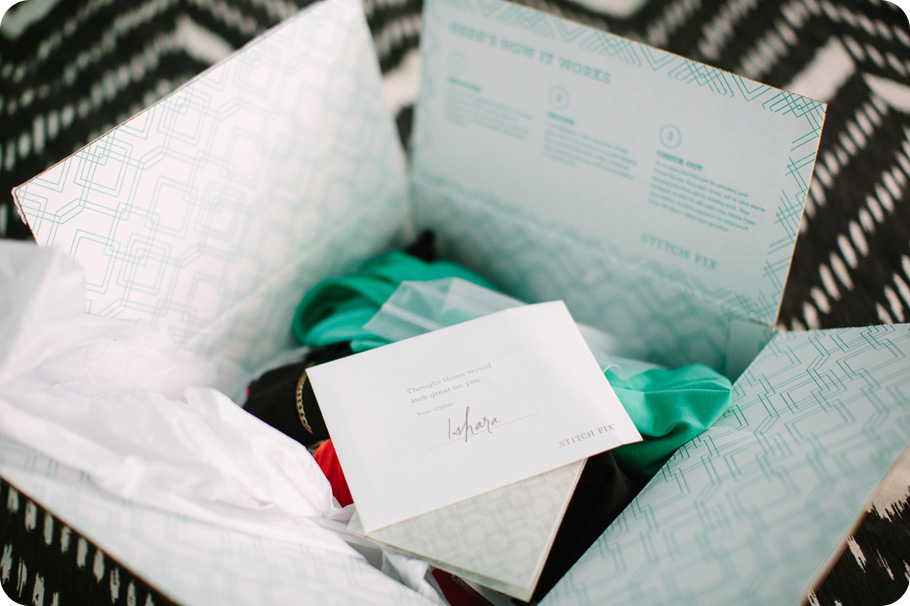 They send you five items to try on and each item comes with a cute styling card with ideas on how to wear it.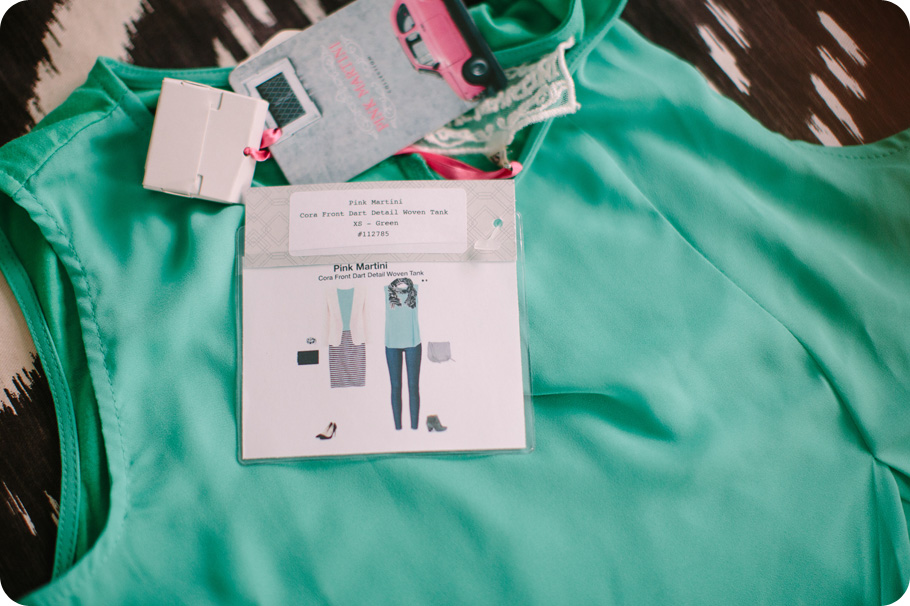 Here are my five items I got this time! Sorry about the no head!

I was sans make-up when I tried them on. Maybe next time I will have Clint take the shots so I'm not trying to hold a huge camera and take a selfie!
The shirt on the left was fun with the dart, but a little too much like scrubs meets maternity top. You know what I'm saying??
The shirt on the right had some fun gold details, but seemed really short (it was longer in the back).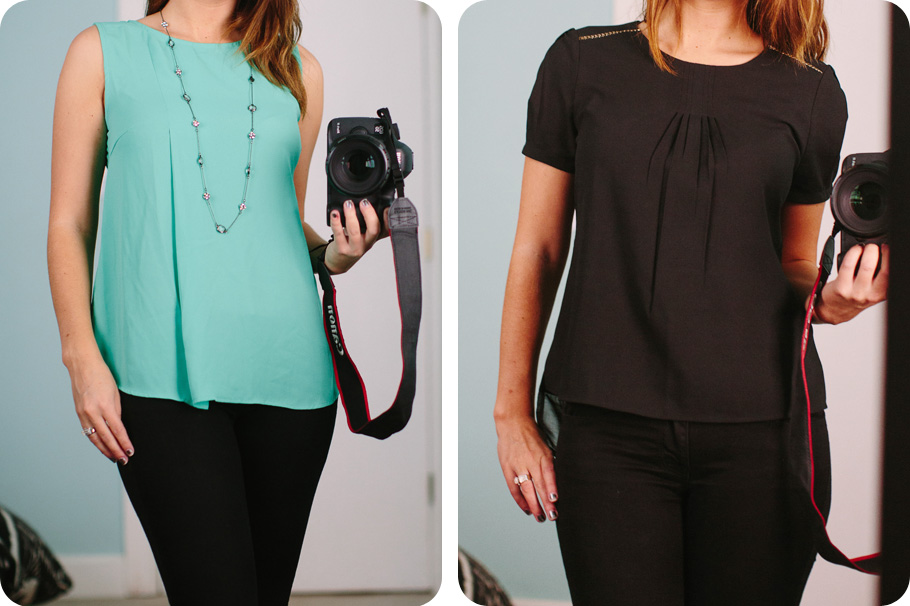 Sorry, more blurry selfie photos here! This orange shirt had some interesting details in the back, but seemed just like too much for me. Not really a fan.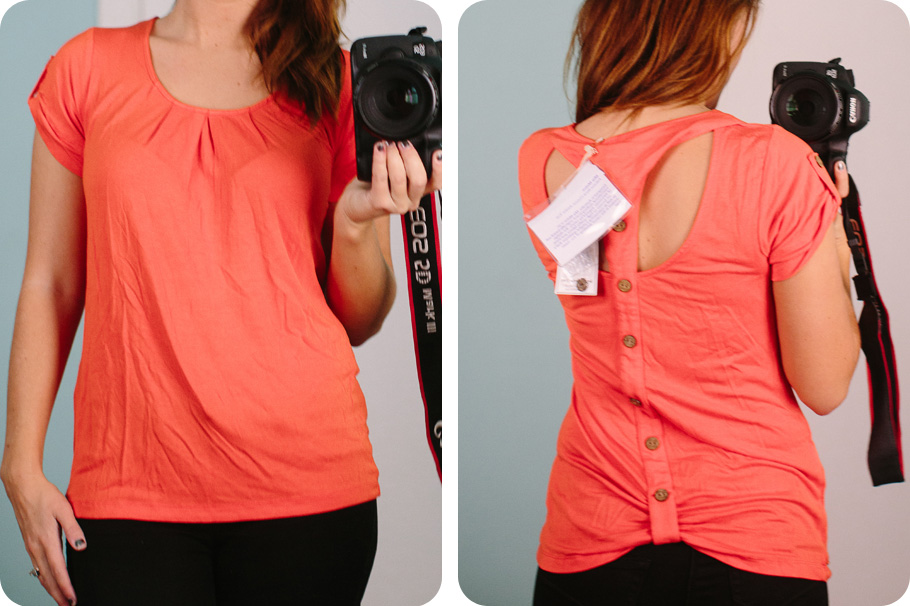 The shirt on the left was really fun. I like geometric patterns and it had a gold zipper on the back. Just the right length and not too baggy. I wouldn't normally pick up a patterned shirt, but I liked it! I kept it!
And the last piece is actually the necklace (the pink shirt is mine) and I again liked the geometric feel with the gold and pop of blue. Really fun and different. I kept this one also!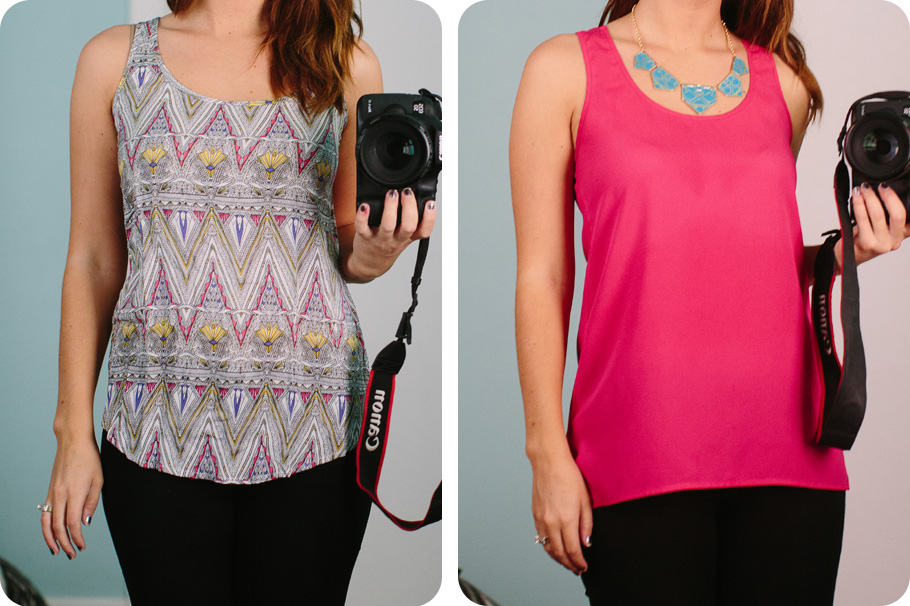 I put the rest back in their prepaid mailer and shipped them back. I filled out my review about the other three items online. It is really fun and I like not knowing what you are going to get!
If you decide to try it out, make sure you use this link to give me some credit towards my next shipment! You'll love it!