ABOUT
"I use an artfull approach to create beautiful, light-filled images that evoke a sense of emotion and beauty."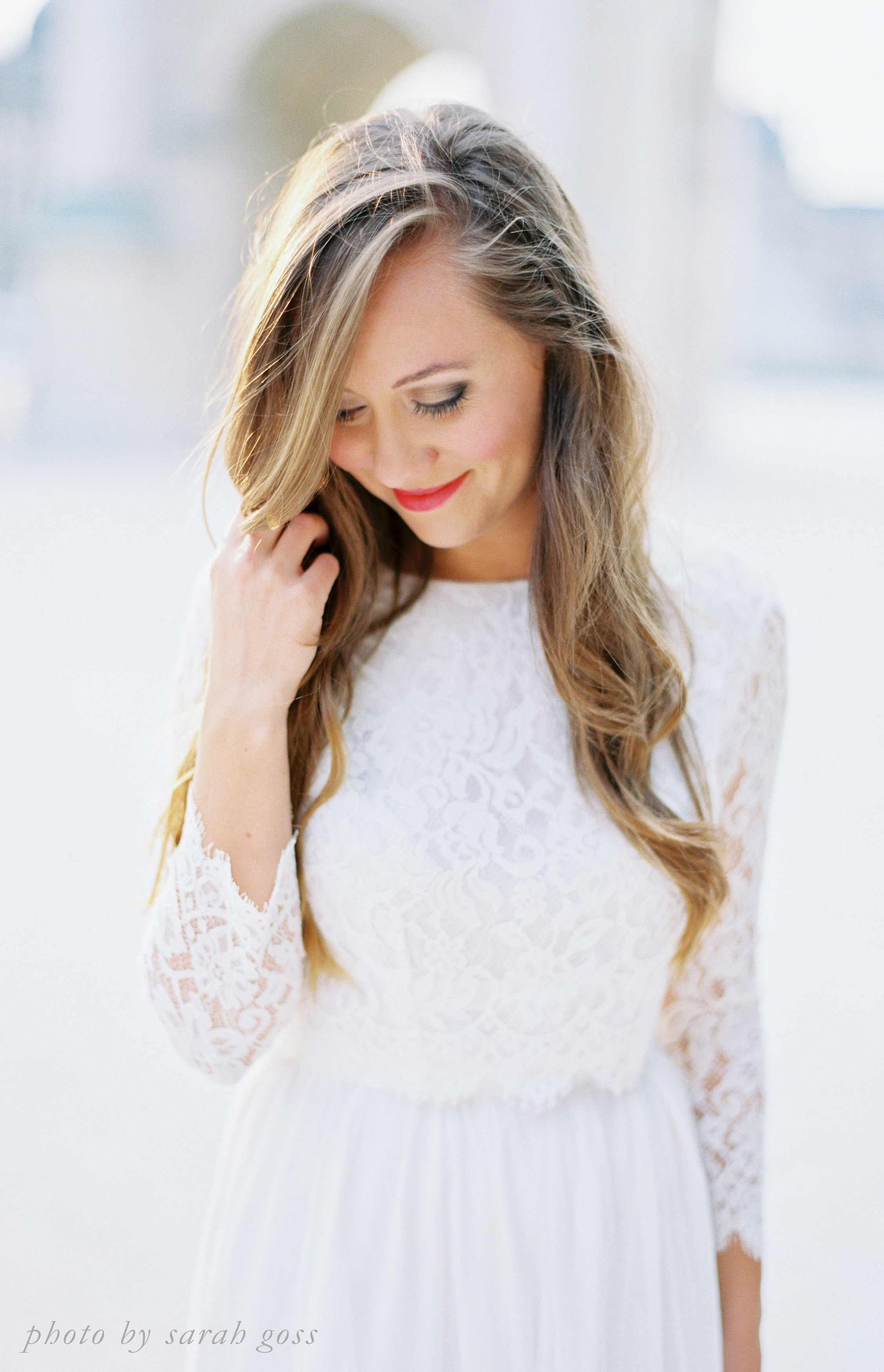 Ever since I can remember, I was toting a camera around with me to photograph life events, family and friends. I am daily inspired to capture the love between people, beautiful new locations and gorgeous, warm sunlight.
I am a fine art wedding and portrait photographer and am blessed to call this my job for the past eight years. Because of my love for travel, I specialize in destination weddings and on location portrait sessions. I have documented clients in New York, Los Angeles, Europe, the Caribbean and many beautiful places in-between.
I choose to use film photography has my medium to capture timeless moments. With a degree and background in graphic design, I use a curated and artful approach to create beautiful, light-filled images that evoke a sense of emotion and beauty. I am not just a photographer of pretty photographs, but a preserver of love, relationships and family stories. I am blessed and thankful that God has given me this opportunity to photograph the most important days and events in people's lives.
My husband, Clint is my best friend and I couldn't image working and traveling with anyone else. When we aren't traveling or working, we enjoy relaxing with family and friends, remodeling our 1940s home and cuddling with our three adopted dogs. Based in Texas, I specialize in destination weddings and will travel to any location. I would be honored to get to know you and be a part of your life story.
Hugs,
Kayla Barker
Kayla Barker is an award-winning and published photographer. She is in The Knot Hall of Fame, named Best Photographer by Mod Wedding in 2014, part Style Me Pretty's Destination Little Black Book, winner in PDN's TopKnots and nominated as an Emerging Film Photographer by Belle Lumiere. Her work has been featured by Brides, The Knot, Style Me Pretty, Huffinton Post, BuzzFeed, PDN, Utterly Engaged, Wedding Sparrow, Magnolia Rouge, Southern Weddings, Belle Lumiere, Grey Likes Weddings, 100 Layer Cake, Junebug Weddings, Carats & Cake, The Venue Report, Fount, Mod Wedding, My Wedding Magazine, Texas Weddings, Hochzeitsguide and more.
Follow my personal adventures on my lifestyle blog: www.kaylabarkerblog.com