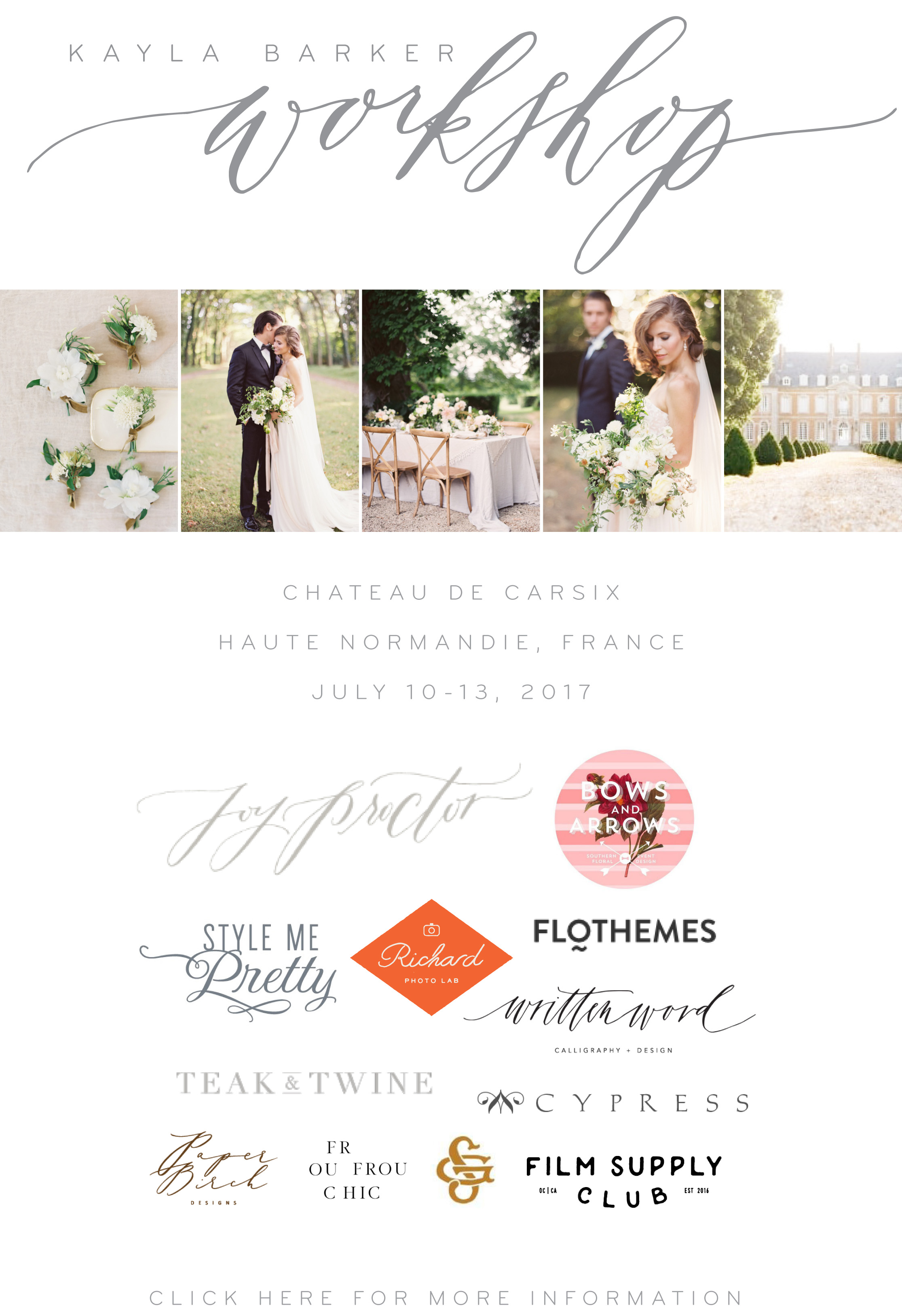 Gmail users: Check your "promotions" or spam folder for the email.
View the video of the last Kayla Barker Workshop at Chateau St. Julien in Poitiers, France:
CLICK HERE to receive the workshop information booklet and sign-up.

The one-on-one mentor sessions are tailored to fit your business needs. From an online Skype session to an in-person one day workshop, we can work through your struggles, enhance your brand, develop a marketing strategy, review your portfolio, revise your pricing and create a strategy to take your photography business to the next level. Day workshops include a photoshoot specific to your portfolio building needs. Strengthen your skills and grow your business through your custom mentor session.
Email info@kaylabarker.com with the subject line "mentor session" for more information.